Auto Body Repair in Ellsworth, IA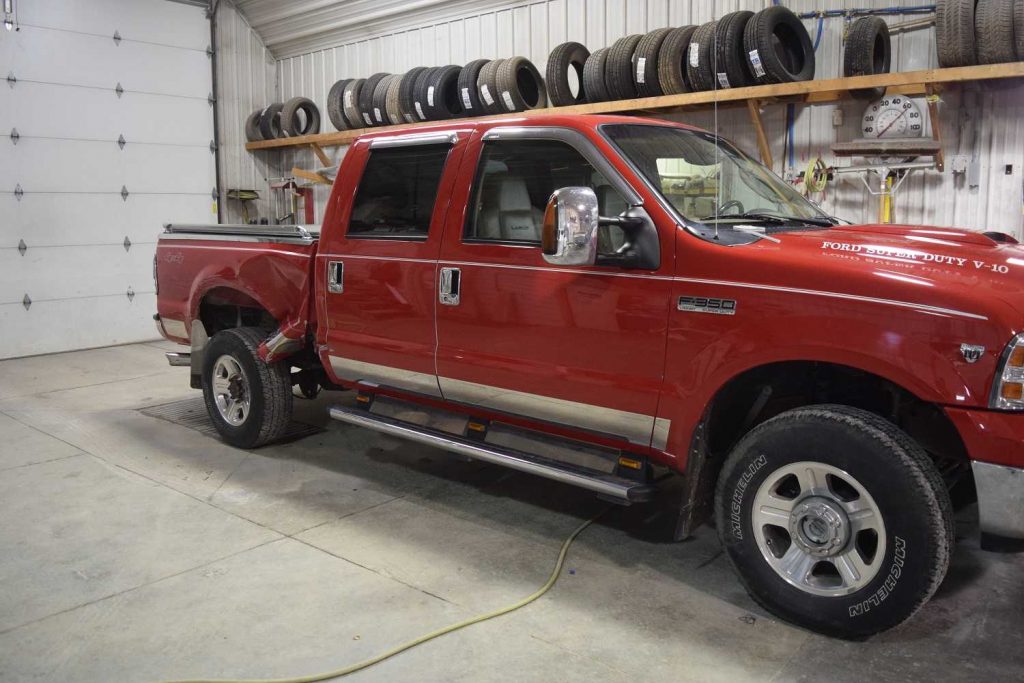 When it comes to auto body repair service in Ellsworth, Radcliffe, Randall, Jewell, or Story City, IA, no one offers more than Evans Auto Body. We are your local experts in quality collision repair, but we also offer a wide variety of other professional auto care services to keep your car at its best. From tune-ups to new tire sales, we do it all. Just take a look at all the services we offer:
Auto body paint: Whether you are looking to repaint your car after an accident or maybe just want to change up its look, we can help. We offer professional paint jobs for a wide variety of models and colors. From small cover-ups to repainting your whole car, any paint job is in good hands when you bring your car to us.
Brake repair: Your breaks are one of the most important components of your car, and it's important that they are kept in perfect working order. Even a small problem with your breaks can make a big difference in the safety of your car. When you bring your car in to us, we'll make sure that your breaks work the way they are supposed to every time you step on that brake pedal.
Oil changes: Having your oil changed regularly is probably one of the easiest and least expensive things you can do to keep your car running great. Even though we are known for offering auto body repair in Ellsworth, IA, don't think that's all we do. We offer fast, convenient oil changes and are happy to help with all of your car's regular maintenance too!
Auto tune-ups: For all those little fixes and check-ups your car needs, we are the perfect pit stop. We are ready to give your car a look over and tune-up whenever you have time to stop by. Our car technicians will provide you with a car tune-up that is convenient, fast and always with our friendly service. Never worry about whether your car will make that trip or not—bring it into us and you can be confident that your car is ready to take you wherever you need to go.
Tire maintenance: From tire rotations to patches, we offer everything and anything to help you repair or maintain your tires. Whether you want to switch from winter tires to summer tires or just want a professional to help with checking tread and pressure before a road trip, we can help. If you want your tires to serve you well mile after mile, come see us. We can make it happen.
New tire sales: If you're looking at purchasing new tires, we've got you covered. We have a variety of tire brands for sale in-store and are ready to help you select the perfect set of tires at the right price. Plus, we offer manufacturer warranties on all our tires, so you can be sure you're not only getting good service, but a quality product as well.
Whether you are looking for quality collision repair in Ellsworth, IA or just an auto body repair service you can trust to do your regular maintenance, come see what we have to offer. As a family-owned and operated business, we make our customers our first priority. When you contact us, you can be sure you will get quality services and the very best collision repair available. No gimmicks, no jargon; just straight talk and professional services. We offer a lifetime warranty on our repairs because we know that our work will last. We stand behind what we do because we know that's why our customers stand by us!